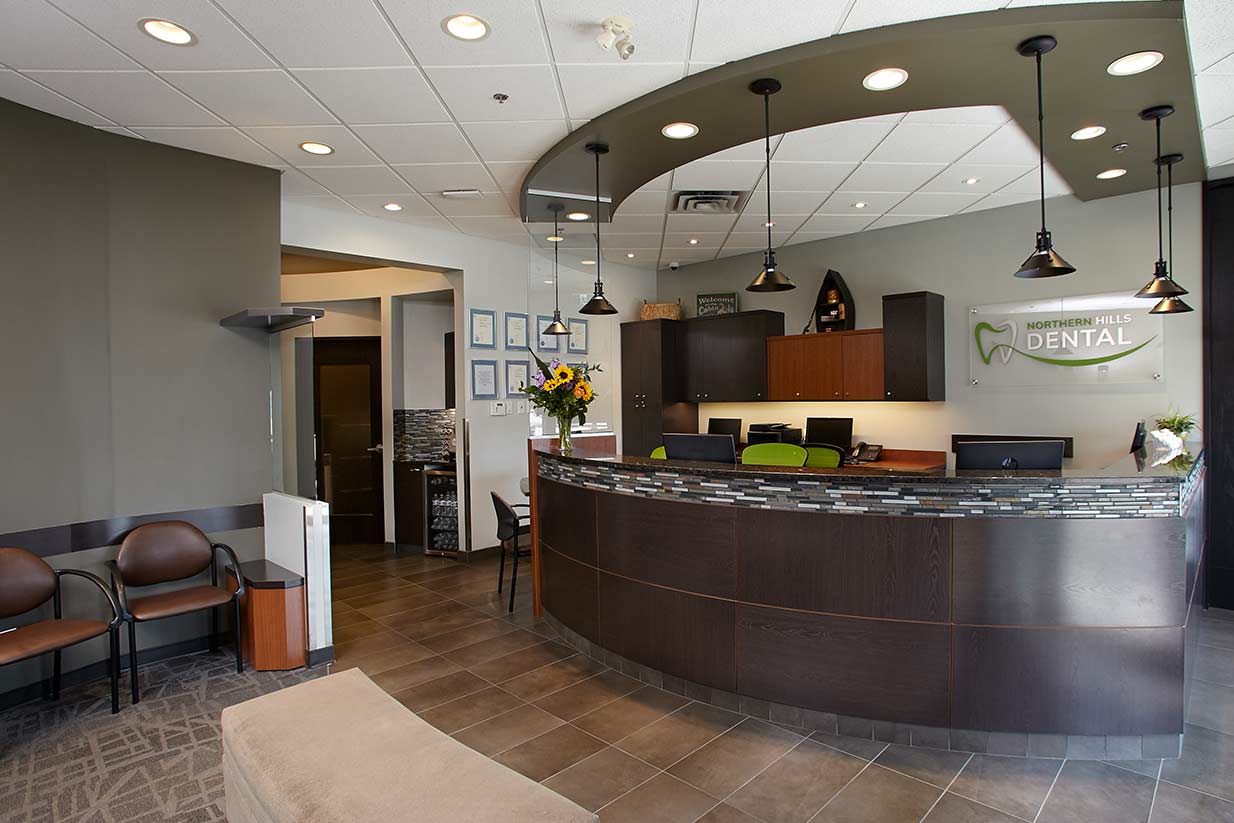 Are you looking for a North Calgary Dentist that is Family & Child Friendly? Then look no further as The Dental Team at Northern Hills Dental is committed to providing you with quality dental care and exceptional customer service that you can count on!
Our friendly and knowledgeable team are here to help you and your entire family work toward optimal dental health and wellness. We are here to treat your dental needs and to ensure every patient has the opportunity for a lifetime of healthy smiles.
Some Great Reasons to Choose Northern Hills Dental!
Here are 10 great reasons to choose Northern Hills Dental:
We Follow The Current Dental Fee Guide

We Are Open Evenings and Weekends

We Can Electronically Direct Bill most insurances

We Offer Same Day Emergency Dental Care

We Have Modern, Up-To-Date Equipment

We Are Firm Believers in Giving Back to the Local Community

We Are A Highly Reviewed Dentist

We Offer Complimentary Invisalign Clear Aligner Scans

We Offer Sedation Options for Nervous or Anxious Patients

All New Patients Are Welcome!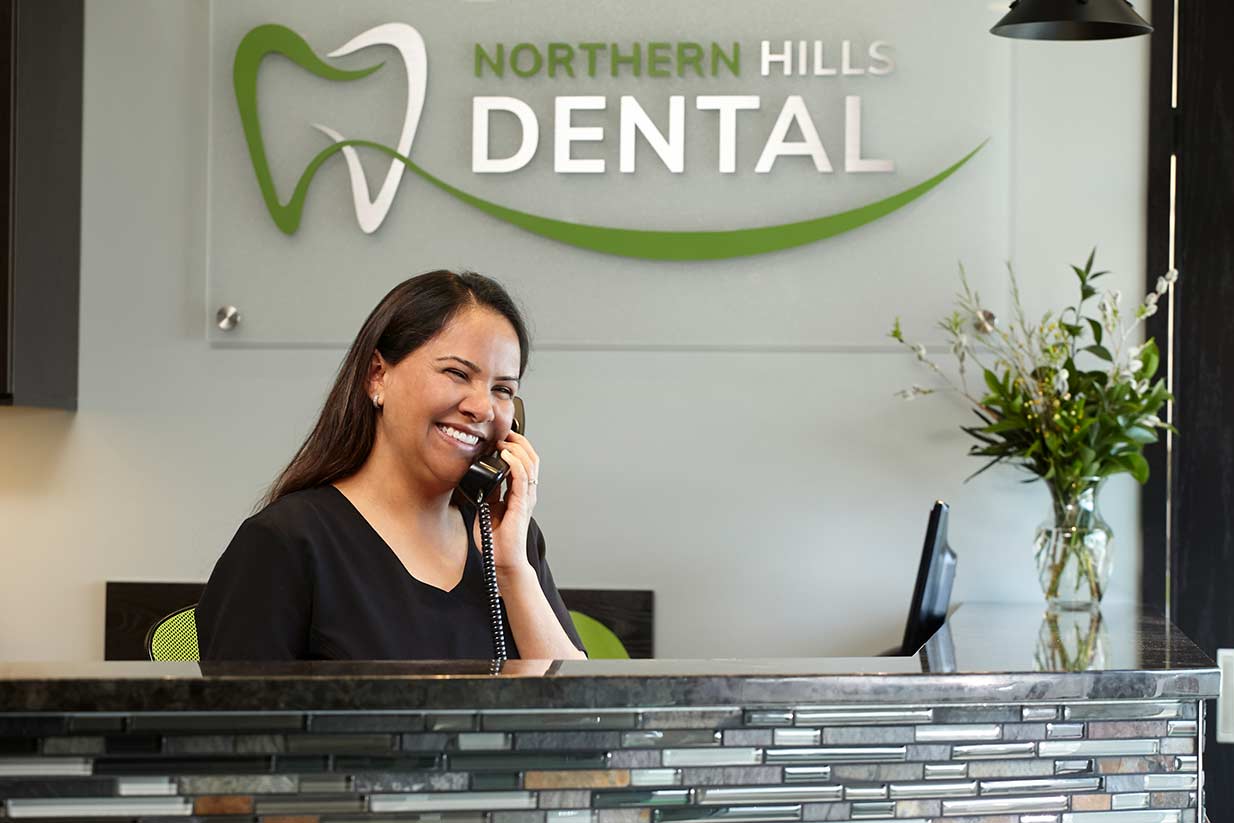 Some More Reasons to Choose Northern Hills Dental
Northern Hills Dental is conveniently located at the corner of Panatella Blvd and Harvest Hills Blvd, on the NW corner of the intersection, our practice is easily accessible. Our practice is pleased to offer our patients and their families extended evening and weekend appointments to suit your busy schedule.
At Northern Hills Dental, we welcome patients who are experiencing dental emergencies as we can normally accommodate patients in distress with little or no notice.
At Northern Hills Dental, we are a family orientated practice that believes that clear and effective communication is extremely important in our dentist/patient relationship. We believe that it is important that you and your family are well informed about the condition of your oral health. Our practice takes an approach to educating you and as to what your treatment options are and explaining why we have recommended a specific dental treatment for your condition.
Northern Hill Dental offers the convenience of direct billing (also known as assignment) to help meet your financial needs.
We are also offering those patients who are fearful of visiting the dentist options such as Sedation Dentistry (also known as Sleep Dentistry). If you are fearful or anxious about visiting the dentist, then Sedation Dentistry may be the right option for you.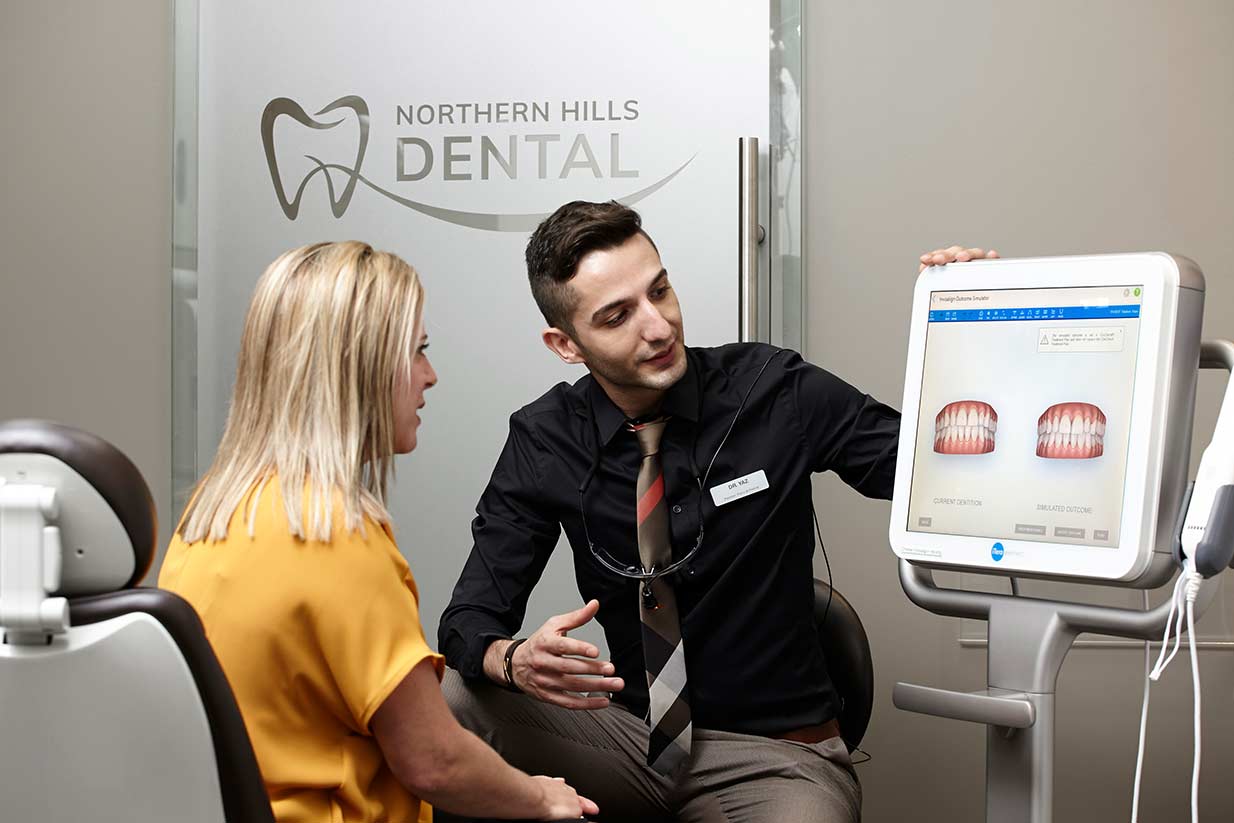 Learn More about Northern Hills Dental
At Northern Hills Dental, our Dental Services are designed to meet the needs of both you and your family. We are committed to helping you and your entire family achieve and maintain healthy teeth and gums for a lifetime of health and wellness. If you are looking for a North Calgary Dentist, we invite you to contact Northern Hills Dental.
Our Practice Always Welcomes
New Patients – No Referral Is Required!